UCAT stands for University Clinical Aptitude Test. It is a pre-medical test in the United Kingdom. It is a two-hour computer-based test which is used to assess the ability of the students by various universities in the United Kingdom. It consists of five separately timed subtests. The UCAT contains a series of multiple-choice, true-false and other types of questions.
With the growing number of test-takers every year, cracking UCAT has become tougher than before. That is why it is important for an aspirant to start his preparation wisely. This article will give everything you need to know.
1. How should I go about it?
One of the most important parts while preparing for any entrance exams is how you approach it. The way you approach your exam is the first level of your preparation. If you do this right, the rest becomes easy. In order to make sure you're properly approaching the exam, you may opt for various UCAT preparation courses, if it is possible for you. For instance, the experts at Sage Education would provide you with the requisite tips to prepare for UCAT as part of their UCAT preparation course.
2. Section specific revision
Since UCAT is a section based test, it's important we know how to tackle every section effectively. And once you start doing your practice tests, your ease within each section is improved. You can also go through the past year papers and try solving them. Sage Education's UCAT preparation courses also provide various practice tests for the aspirants to practice and build the necessary skills wherever needed.
You can reach out to the experts at Sage Education for a free consultation on the tips to prepare for UCAT.
3. Don't prepare in isolation
One of the most important parts of UCAT preparation is that you practice with your peers, friends, and family. This not only helps with your revision, but it also acts as a yardstick to your preparation. It helps you highlight your weak areas. Plus, it makes your revision more interesting. You'll have a new zeal with respect to your preparation.
For better understanding, you can also try various tutorials available online. There are various online UCAT courses available with illustrative videos for a better learning experience. These can help you with the various components of the test like abstract Reasoning, Verbal Reasoning, Situational Judgement, Quantitative Reasoning and Decision Making.
Also Read: Top 20 International University List
4. Manage your timings.
Timing plays a key role in this exam. Thus, it is important to time our practice tests. And the most important advice: Do not spend a lot of time on one question. If you're struggling with a question, give it the allotted time, make an educated guess and move on. Read the questions first, especially in case of Verbal Reasoning questions, so that once you start reading the passage, you can keep answering the questions along the way. Practice a lot. Because remember, speed without accuracy is of no use. So, you need to be time-aware.
Verbal Reasoning- Time for passage - 2 minutes and passage reading time 45 to 60 seconds. 15 seconds may be given to each question.
Decision Making- 64 seconds may be given to each question.
Abstract Reasoning- 13 seconds.
Situational Judgment- 22 seconds.
Quantitative Aptitude- 40 seconds
5. Memorize all the key formulae in quantitative reasoning
While solving questions of quantitative reasoning, you'll come across various formulas or shortcut methods. It's important that you memorize those correctly and practice with them. It saves time and gives more precise answers.
6. Practice looking for patterns
For Abstract Reasoning, it's important that you look for patterns in the questions. It is time-consuming once you start but then with practice, you'll be able to solve the questions easily. Practice past year papers and see the questions which appear frequently. Practice the pattern given in them as many times as you can. This will help you solve reasoning questions and save your time.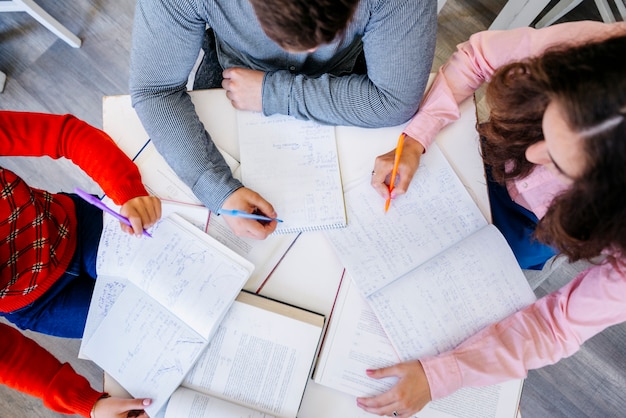 7. Take mock tests
Again, this is one of the most important steps in the preparation of UCAT. To tackle any exam, it's important that you practice as many tests as possible. It's preferable that you do it in an exam like environment so that you are mentally prepared in advance for the exam day. Because, if you ignore this exercise, there are chances that you might panic on the exam day, or are unable to bear the pressure. This can then destroy your entire exam even when you're prepared for it.
8. Recognize your strengths and weaknesses
It's important for you to know about your strengths and weaknesses. To find that out, you need to take practice tests and see where you lack and where you score. Make a proper chart of these weaknesses and strengths. Work on them. Take another mock test. See if you have improved or not. If yes, then go on to attending to other weaknesses. If not, then go back and start from scratch. It's important for you to make sure that in the end, your weaknesses don't outweigh your strengths. Thus this step is important and can't be ignored.
9. Keyboard shortcuts
To improve your speed and maximize time efficiency, it's important you memorize all types of keyboard shortcuts which are required in your exam. Because that, in turn, will help you on the day of your exam. Especially when you're panicking over system errors. It helps you with the smooth functioning of the examination.
10. Don't stress too much
UCAT is not like the exams you have appeared for before. You might even find it a little tougher as compared to other entrances. This exam can have a significant influence on your entire life. That's why most of the students experience a lot of stress during their preparation. It's important that you take mini-breaks. And if you still panic, then talk to any adult or a counselor. It's an exam and not your life. You don't have to think so much about it.
The list doesn't end here obviously. There is still a long way to go on your road to success. Therefore, more strategies are discussed on our website about various sections and courses along with detailed plans for preparation. So hurry up, join today!